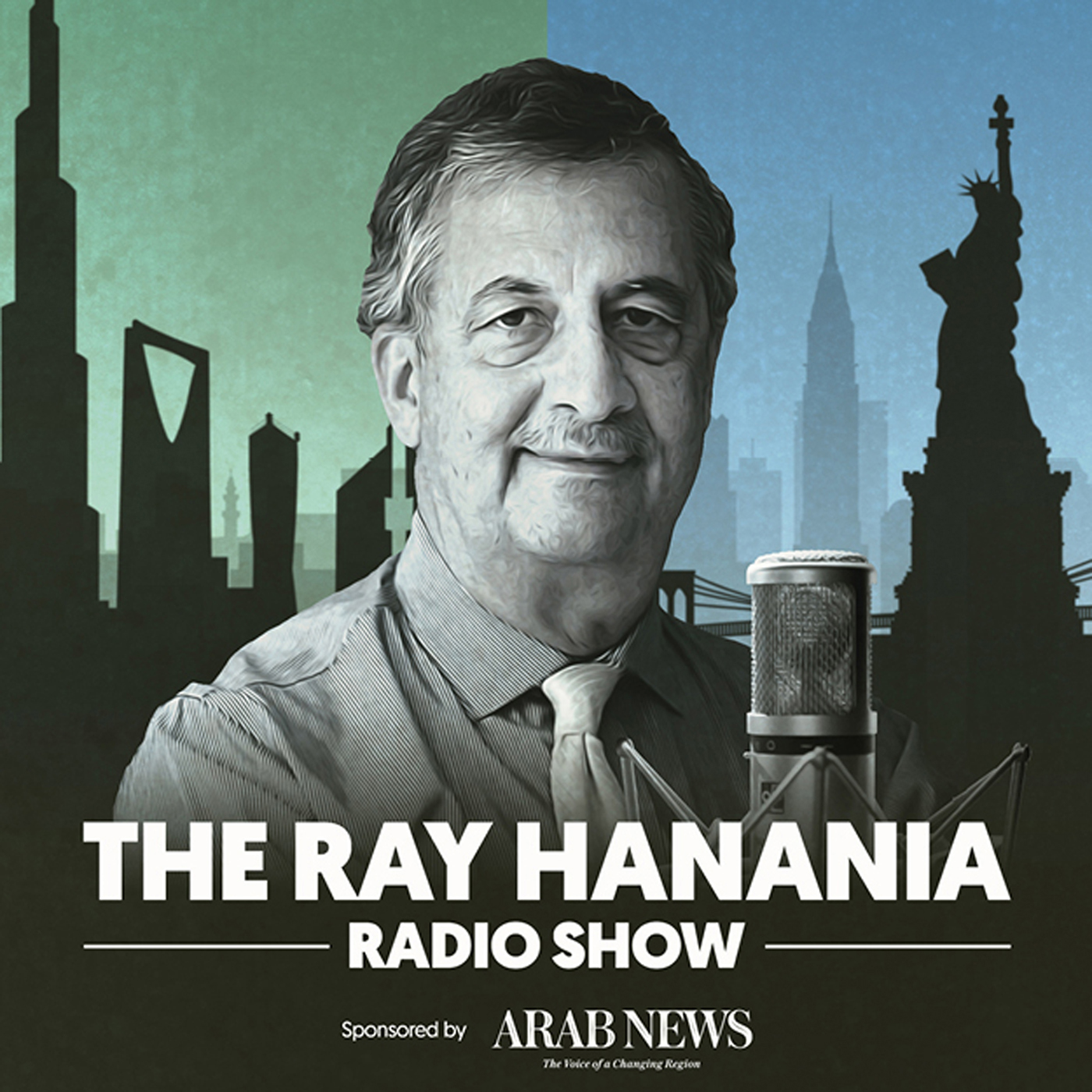 Ray Hanania Radio Show:Former CIA Station Chief Norman Roule on the attack on Salman Rushdie 08-17-22  S2 E20
Hosted by the US Arab Radio Network and sponsored by Arab News 
A glitch at the radio studio caused us to edit the program. The edited radio podcast show includes discussion about attack on Salman Rushdie, a telephone caller discusses the attack, an interview with former CIA Chief of Station Norman Roule, and a replay of the July 7, 2022 interview with Dennis Ross on the Middle East.
Topics: On Friday, August 12, a man jumped on the stage hosted by the Chautauqua New York Literary society and attacked speaker Salman Rushdie, the author of the controversial 1988 novel "The Satanic Verses. Months later in 1989, then Ayatollah Ruhola Khomeini issued a death fatwa against Rushdie as Muslims around the world reacted in anger to Rushdie's apparent criticism of Islam in his book. Since the attack, it seems that the Muslim community has been very silent in condemning the attacker, Hadi Matar, 24, who lived in Fairview, New Jersey but whose family is from the Hezbollah dominated Shia region of Southern Lebanon ... we're going to look at this issue with two guests, first
Guest Interview: Norman Roule
Roule served for 34-years in the Central Intelligence Agency, managing significant programs relating to the Middle East. Mr. Roule's service in the CIA's Directorate of Operations included roles as Division Chief, Deputy Division Chief and Chief of Station.
He has held multiple senior assignments in Washington as well as during more than 15 years of overseas work. He served as the National Intelligence Manager for Iran (NIM-I) at the Office of the Director of National Intelligence from November 2008 until September 2017. As NIM-I, he was the principal Intelligence Community (IC) official responsible for overseeing national intelligence policy and activities related to Iran and Iran-related issues, to include IC engagement on these topics with senior policymakers in the National Security Council, the Department of State and Congress. Mr. Roule received multiple national security awards during his career.
Mr. Roule currently works as a business consultant on Middle East political, security, economic, and energy issues with an emphasis on the Gulf Cooperation Council states and Iran. He also serves as Senior Adviser to the Counter Extremism Project, United Against Nuclear Iran, the Nuclear Threat Initiative and as a member of the Advisory Board of the Arabia Foundation. Mr. Roule is currently also a non-resident Fellow at the Belfer Center for Science and International Affairs at the Harvard Kennedy School. He is frequently asked to speak on Middle East issues and has appeared on Al-Hurra Television, BBC, Bloomberg Radio and Television, CBS, CNBC, CNN, Fox, Israeli international television (I24), NPR, Saudi 24, Sky News, Sky News Arabia, and the podcast "Intelligence Matters." He is a frequent contributor to The Cipher Brief and has written for U.S. and international print media.
The Ray Hanania Show is broadcast live every Wednesday at 5 PM Eastern EST on radio at: 
WNZK AM 690 Radio in Greater Detroit including parts of Ohio
WDMV AM 700 in Washington DC including parts of Virginia and Maryland
And, we rebroadcast on Thursday 7 AM in Detroit on WNZK AM 690 and in Chicago at 12 noon on WNWI AM 1080.
You can also listen to our radio show live online at ArabRadio.US
And watch the radio show live at Facebook.com/ArabNews