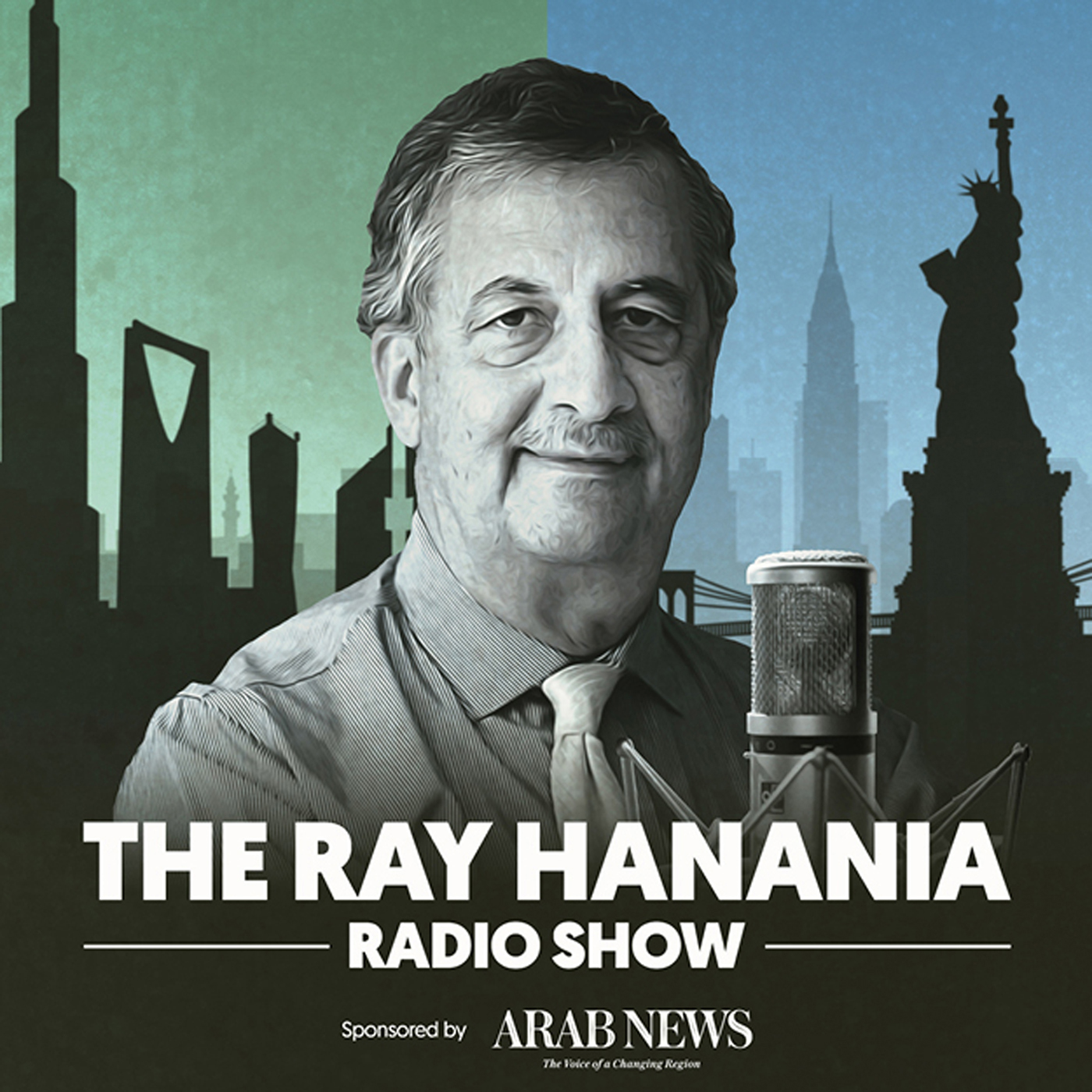 Ray Hanania: State Dept Affinity Group leaders; Jonathan Gornall on Coptic Christians
S2 E 4, 04-27-22
It's Wednesday April 27, 2022 and I am your host, Ray Hanania ... April is an important month ... it's the end of Arab American Heritage month ... we just finished celebrating traditional Easter two weeks ago and Orthodox Easter this past Sunday ... and Passover ended and we are approaching the end of Ramadan ... Eid Mubarak to our Muslim Friends who are fasting and commemorating this important religious holiday in Islam
We're broadcasting live in Detroit, Washington DC, Canada and tomorrow, Thursday we rebroadcast in Chicago at 12 noon on WNWI AM 1080 radio ....
Our topics today include two segments ...
In Segment 1, we're going to focus on where the President gets his information on Arab Americans with the chair and deputy chair of a very important organization called the Arab American Affinity Group, with Arab Affinity Group President Nadia Farra and and communications director Mahmoud Al Hamalawy 
Nadia Farra serves as a Special Assistant to Deputy Secretary Sherman covering the Middle East and North Africa, Counterterrorism, and Cyber issues.  Before, she served as the Senior Syria Desk Officer in the Bureau for Near Eastern Affairs for over six years.  Nadia entered the civil service in 2011 as a Presidential Management Fellow (PMF) at USAID where she staffed former Administrator Raj Shah before serving on the Yemen Desk. 
Mahmoud El-Hamalawy is a Press Officer in the Bureau of Near Eastern Affairs covering North Africa.  Previously, he served as an Outreach Officer under GPA's National Media Outreach unit advising and staffing press engagements, interviews, and Opinion Editorials (Op-Eds) for the Secretary of State and Senior Department officials.  Prior to joining the Department, Mr. El-Hamalawy was a Senior News Producer for covering breaking news and stories out of Washington and their global impact. 
The Arab-Americans in Foreign Affairs Agencies Employee Affinity Group is the Department's only employee-based organization concerned with the promotion, protection, and utilization of the cultural, linguistic, personal, and professional assets Arab-American foreign affairs professionals commonly share. 
As with other ethnic- and minority-based employee associations, AAIFAA serves as a resource of relevant ideas and experiences that can be shared among the Arab-American communities throughout the interagency community. AAIFAA membership is open to all Civil and Foreign Service employees in the Department and throughout the interagency community.  AAIFAA membership is not based on any ethnicity or religion, but rather on a shared affinity for Arab culture. 
For more information, please contact AAIFAA@state.gov.
In Segment 2, we'll look at challenges facing the Coptic Christians of Egypt with author Abdulatif El-Menawy and discuss his Deep Dive this week on Coptic Christians with Arab News journalist Jonathan Gornall
Jonathan Gornall works with the Arab news Research Unit ... he is a British journalist, formerly with The Times, who has lived and worked in the Middle East and is now based in the UK. He specializes in health, a subject on which he writes for the British Medical Journal and others. He did a great Deep Dive into the Coptic Christians of Egypt
Broadcast live at:
WNZK AM 690 Radio in Greater Detroit including parts of Ohio
WDMV AM 700 in Washington DC including parts of Virginia and Maryland
WTOR AM 770 Radio in Upper New York and Ontario, Canada
And, we rebroadcast on Thursdays in Chicago at 12 noon on WNWI AM 1080.
You can also listen to our radio show live online at ArabRadio.US
And watch the radio show at Arab News Facebook page at:
The Ray Hanania Show is brought to you by the US Arab Radio Network and sponsored by Arab News at ArabNews.com
end